Western Heights High School

(shared by Janet Little Bradford 6-11-2017)
It is with deep regret that I announce Coach Carter passed away. Details of his services will becoming soon. Please join me in praying for his family during this difficult time.
---

If you just found this site for the first time, please
so we can reconnect and keep everyone posted of
upcoming events, gatherins, happenings, etc.
"Becoming a Member" on this PRIVATE website is free!
See instructions in the picture below.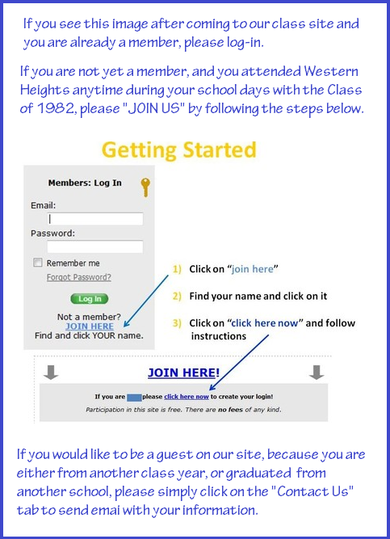 Facebook page affiliated

with this site is
---
Western Heights JETS Websites
Below is current list of all known WHHS JETS websites
including the new Alumni website.
The CLASS NAMES are the original links,
but some domain names
have expired,
so next to class name is the current link.